January isn't even over yet and I may already have heard the two best albums of the year. We'll see how they hold up, but I have already listened to both albums several times over and I am still enthralled by them. For my money, my favorite album of the year will likely be...
Andrew Bird - Armchair Apocrypha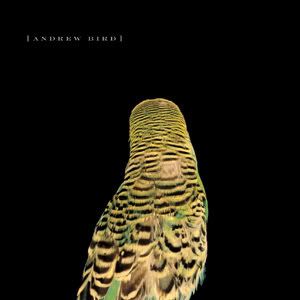 Bird's previous album,
The Mysterious Production of Eggs
, was a quirky, off-kilter beauty that hinged upon swirling melodies and Bird's crystalline vocals and glorious whistling.
Armchair Apocrypha
is a less idiosyncratic work, but it is indubitably an album only Andrew Bird can make. Many of these songs have been floating around in various incarnations, released in EP's, performed at concerts before arriving in their current form on the album. The songs are sure to be reworked again when Bird goes on tour, but the versions that appear in
Armchair Apocrypha
are in perfect shape.
Bird is, if anything, a scholar of indie/pop music. He has taken apart these songs, figured out what works, and meticulously pieced them back together to arrive at their current state, and he does so without tampering with the heart and soul of each song. These songs have not been butchered into Frankenstein's monster but rather smoothed and polished, their best qualities highlighted before finally stringing them together into the gorgeous, graceful album I'm listening to now. It's hard to pin down which songs I like the most. The best thing about the album is that the songs work well together and on their own. If forced to identify favorites, though, I'll just say that the back to back pair of "Heretics" and "Dark Matter" are my most listened to tracks.
Grade: AArcade Fire - Neon Bible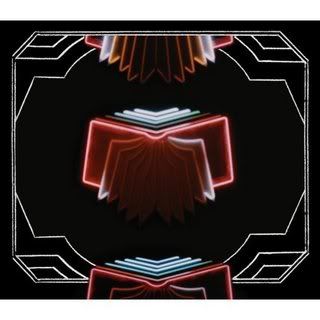 I was worried that Arcade Fire's follow-up to
Funeral
would be disappointing. Thankfully it is not. In fact, in some ways, it is a more affecting work than
Funeral
.
Neon Bible
abounds in rousing, glorious songs and no band can do big, sweeping music like the passionate individuals that make up Arcade Fire. The songs in
Neon Bible
can sound dark and forbidding, but there is an element of hope in them. The album opens with "Black Mirror" with its portentous keyboard line and threatening strings that come on late in the song, and the lyrics talk about a mirror that can see through things to reveal the essential truth. But just when it looks like we're in for some heavy songs, the band brings on the clap-along rhythm of "Keep the Car Running." This may sound jarring, but it's not. They complement each other, as if to say that there's no hope without hopelessness. Now, I'm not sure if that's the central message, but that's what I get when I listen to these songs.
As in
Funeral
, not all the songs work here, but the ones that do can make you forget about the clunkers. The good news is that there are no god-awful songs on here. Even the song I've been skipping over, "Black Waves/Bad Vibrations," is serviceable. The title track sounds unfinished, but songs like "(Antichrist Television Blues)" and "Windowsill"--the beating heart of the album--are astounding creations. The album ends with an enigmatic song about transcendence called "My Body is a Cage." With the song's use of church-like organs as a centerpiece and a closing lyrical plea to "set my spirit free,"
Neon Bible
ends on a note of uncertainty, sounding both jubilant and lamentable. The album leaves us with a sense of doubt and no sure answers, so we start the album over again hoping to glean a little more understanding.
Grade: A