1. Chad VanGaalen – Skelliconnection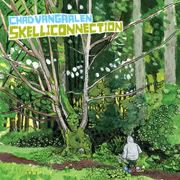 Nothing has disappointed me more this year than the lack of adoration for VanGaalen's album. I read the odd mention here and there on blogs, but the buzz never built and reviews—while appreciative—were mixed. What I love most about
Skelliconnection
and why I can't stop listening to it is the creativity that is palpable in every single track. VanGaalen is renowned for his do-it-yourself ethos, playing all the instruments in this self-recorded album, drawing the album cover art, and animating his videos. While this is all admirable, VanGaalen's first album,
Infiniheart
, suffered from a lack of focus and needed some pruning. The album's brilliant tracks, like "After the Afterlife" and "Echo Train," were just about drowned out by the lesser developed ones.
Skelliconnection
does not have this problem. The album is lean, exuberant, imaginative, and—most of all—moving. VanGaalen's voice reminds one of Neil Young's teeny squeal but VanGaalen has better control of his voice and uses it to goosebump-inducing effect like in his furious shriek in "Dead Ends." The voice is showcased at its passionate best in the slower songs, especially "Graveyard" and "Sing Me 2 Sleep." Everything about
Skelliconnection
, though, resonates as something made of the deepest creative passion.
Hear Ye:
"Burn 2 Ash"; "Gubbbish"; "Graveyard"; "Dead Ends"; "Sing Me 2 Sleep"
2. Band of Horses – Everything All the Time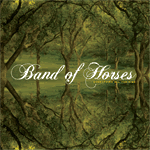 Released early in 2006,
Everything All the Time
is an album I have yet to get tired of. It has become a reliable album whenever I need to listen to something good but not exactly sure what. This always hit the spot in 2006. It doesn't hurt that it also has the year's best song in "The Funeral" along with other, equally great songs such as the closing duo of "Monsters" and "St. Augustine." When other bands opt for a gimmick—a freaky sound, a gaggle of instruments—to differentiate themselves, Band of Horses admirably sticks to a simple formula: good songs.
Everything All the Time
might not be inventive, but it is a masterful rock album that reminds us that there is nothing wrong with a classic rock sound that a rapturous hook can't make transcendent.
Hear Ye:
"Wicked Gil"; "The Funeral"; "The Great Salt Lake"; "Monsters"; "St. Augustine"
3. Josh Ritter – The Animal Years
The Animal Years
was my most anticipated release of 2006 based on the promise of Josh Ritter's early albums. I was not disappointed. The album is more consistent, more mature, more intricate than anything Ritter has done before. In getting there, though, Ritter smartly did not abandon the youthful optimism and sense of joy that distinguished
Hello Starling
and
Golden Age of Radio
. It's still in
The Animal Years
but this time complemented by a weary mournfulness that gives the album a compelling breadth of emotions. It all starts off brilliantly with the war lament "Girl in the War" where Ritter imagines a debate between St. Peter and St. Paul about the goings on in the world. Describing the song makes it sound like a highfalutin mess, but it's not. It's gorgeous and moving without being didactic. When Ritter gets to those lonesome sighs at the end, bring out the handkerchiefs. The album's centerpiece—and masterpiece—is the Dylan-esque, nine-minute "Thin Blue Flame." It's an epic song yet with an intimacy that makes it seem like a much shorter song. Interspersed between these heavy, socially-aware songs are Ritter's effortless love songs. Where most albums would close with "Thin Blue Flame," Ritter instead brilliantly closes the album with the lovely "Here at the Right Time" as if to remind us that even in an ugly time and an ugly world as we have today, there is always love. Ritter is well on his way to a great career and
The Animal Years
certainly proves he has arrived at the right time.
Hear Ye:
"Girl in the War"; "Wolves"; "One More Mouth"; "Thin Blue Flame"; "Here at the Right Time"
4. M. Ward - Post-War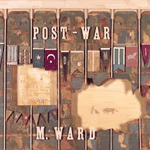 M. Ward barely made my top 25 list last year at number 25 with
Transistor Radio
, a fine album with a concept and sound that made it feel too remote and distant.
Post-War
succeeds mostly because of how warm and sweet it all sounds, and couple that with Ward's impeccable songwriting and expressive vocals, and what we have is one of the richest, most tuneful albums of the year. The exuberant cover of Daniel Johnston's "To Go Home" with great backing vocals from Neko Case is a highlight, but the heart and soul of the album are Ward's own compositions, weary tales of life and love, most notably "Chinese Translation", "Requiem" and the title track.
Hear Ye:
"To Go Home"; "Post-War"; "Requiem"; "Chinese Translation"; "Magic Trick"
5. The Format - Dog Problems
The most pleasant surprise of the year for me. The Format's
Dog Problems
was just about the most entertaining, most ear-pleasing album of the year for me. Hooks upon hooks. And to think I was ready to dismiss them sound unheard as an emo band. If only most emo bands were as smart and confident. The album shares an inclination towards heartbreak and angst that has become the hallmark of emo acts, but then again, all of pop music is about heartbreak and angst. What
Dog Problems
has plenty of is an uncommon intelligence and wit that raise the material above merely listenable to reach rapturous heights. The Format also has the confidence and the courage to start the album with "Matches," a slow, circus-like waltz. It's a good song but not exactly a grabber. However, the band rewards the listener for his patience (what's two minutes in a forty-five minute album?) with a slew of infectious ditties marked by bouts of lyrical logorrhea and passionate vocals. You'll get hooked by "Dog Problems," the title track, but you'll also stay for other great songs like "She Doesn't Get It" and "Oceans." Also worth noting is that the Forrmat is the very definition of indie. They self-released this album after battling with their record company, something they refer to in the single "The Compromise."
Hear Ye:
"She Doesn't Get It"; "Dog Problems"; "Dead End"; "Oceans"; "The Compromise"
6. The Decemberists - The Crane Wife
I harbored some doubts and some weariness prior to hearing
The Crane Wife
when I read in an interview with Colin Meloy that the album's centerpiece will be a song cycle based on an obscure Japanese myth. I have begun to weary of the band's baroque preoccupation with sea shanties and folk tales that bordered on being too precious in the band's previous album,
Picaresque
. Fortunately, the album turned out to be a rich, melodic treat, and the album's folk tales about dead soldiers, crane wives, star-crossed lovers were truly moving and romantic. The album sags in the middle, especially with the redundant "The Perfect Crime 2," but the album's first half and conclusion made for some of the best songs of the year. Rather than drown in his own preoccupations, Meloy proves here that he is growing even more as a songwriter. Heck, I don't remember a single use of "sinew" in any song here. That's a start.
Hear Ye:
"The Crane Wife 3"; "Yankee Bayonet (I Will Be Home Then)"; "O Valencia"; "The Crane Wife 1 and 2"; "Sons and Daughters"
7. Sufjan Stevens - The Avalanche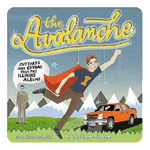 I'll admit that my adoration of Sufjan Stevens may have now reached fanboy status. Still, I doubt I'm deaf to any problematic songs Stevens may write, but to my less than exacting ears, Stevens's collection of outtakes from
Illinois
is every bit as good as and, in some instances, better than albums that came out in 2006. The album suffers from the songs that were rightfully excised from
Illinois
, but there are very few of them and they are certainly worth slogging through to get to brilliant gems like "Springfield, or Bobby Got a Shadfly Caught in His Hair" and "The Mistress Witch from McClure," songs that rival the best from
Illinois
. There really ought to be two albums from Stevens in this list, but I decided to ignore
Songs For Christmas
.
Hear Ye:
"The Avalanche"; "The Henney Buggy Band"; "Springfield or Bobby Got a Shadfly Caught in His Hair"; "The Mistress Witch From McClure (or The Mind that Knows Itself)"; "Pittsfield"
8. Neko Case - Fox Confessor Brings the Flood
It's a cliché, but it's true in Neko Case's case: she can sing the phonebook and it will sound great.
Fox Confessor Brings the Flood
is a strange bird of an album with gothic country songs that are almost impenetrable in meaning. "Star Witness" opens with the intriguing statement "My true love drowned in a dirty old pan of oil."
Fox Confessor
possesses less country twang than Case's previous solo efforts, and it certainly is less effervescent than her work with the New Pornographers, but it is nonetheless a haunting album that conjures images of ghost-haunted rooms and lonely widows. And then there's always that voice.
Hear Ye:
"Margaret vs Pauline"; "Star Witness"; "Hold On, Hold On"; "John Saw That Number"; "At Last"
9. Teddy Thompson – Separate Ways
If there was a trend for me this year it would be that I have returned to favoring individual singer/songwriters and traditional songwriting over the more innovative sounds that came out this year. Teddy Thompson, son of Richard and Linda, is just about as traditional as they come. The striking songs from
Separate Ways
are angry songs about heartbreak, a staple of pop music. For a while I resisted ranking it so high because it's so damn traditional, but I could not stop listening to it. It truly is one of my favorites of the year. Thompson has developed as a songwriter in the six years since his first—and previous—album. That self-titled debut was more of a pop-rock effort distinguished by Thompson's lovely vocals. In
Separate Ways
, Thompson sheds any attempt at marketability and embraces his role as a troubadour. In the opening track, "Shine So Bright," Thompson claims—with just the right amount of sarcasm—that he wants to be a huge star, followed around by crowds, and shine so bright it hurts. Most of the guitars in the album are acoustic, and even in the faster-paced tunes, Thompson remains resolutely bitter yet cunningly witty. "Everybody Move It" is Thompson's idea of a party song, inviting the listener to "bump and grind have a good time," but Thompson's voice suggests a man who is dancing as fast as he can to escape loneliness and heartbreak. My love for this album was solidified when I saw Thompson open for Mason Jennings. Standing alone on stage with just a guitar, Thompson enraptured the audience with a committed performance that underscored what a talented songwriter and singer he is.
Hear Ye:
"Shine So Bright"; "Everybody Move It"; "I Wish It Was Over"; "No Way To Be"; "Frontlines"
10. Joanna Newsom - Ys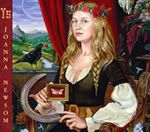 Joanna Newsom's squeaky voice won't win her the title of American Idol, but it is the perfect instrument for her elliptical yet lush songwriting. A too pristine voice would wash out the five songs that make up
Ys
, but Newsom's quirky voice provides the proper rough edges the songs need. Actually, Newsom's voice does almost sound pretty in this album compared to
The Milk-Eyed Mender
. But as in that previous album, it's Newsom's vivid songwriting that rules the day. I can't begin to explain what the songs are about, and they certainly demand a listener's full attention, but the rewards are great.
Hear Ye:
There are only five songs in the album, so I'll recommend them all.
11. Beirut - Gulag Orkestar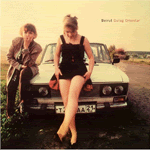 Old-world inflected songs from Zach Condon, a young, prodigally talented artist who is certainly someone to watch out for. The songs here are remarkable in their maturity and in their individuality. What could have been a cute pastiche of an album from a young upstart turns out to be a truly absorbing debut in Condon's hands.
Hear Ye:
"The Gulag Orkestar"; "Postcards from Italy"; "Mount Wroclai (Idle Days)"; "Rhineland (Heartland)"; "The Canals of Our City"
12. Bob Dylan - Modern Times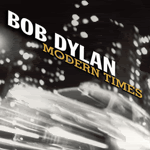 Yet another great album from Bob Dylan. It's not as gripping and entertaining as
Love and Theft
, but as can be expected, Dylan's lyrics are truly poetic. What's most striking here is that Dylan seems to be having a good time again. Less doom and gloom, and more fond remembrances of love and youth, coupled with a dose of socially relevant observations about the modern world.
Hear Ye:
"Thunder on the Mountain"; "Spirit on the Water"; "When the Deal Goes Down"; "Someday Baby"; "The Levee's Gonna Break"
13. Sunset Rubdown - Shut Up I Am Dreaming
Spencer Krug has so many side projects that it's hard to figure out what they are the sides to. Sunset Rubdown's album is a collection of messy, obtuse songs that perfectly embody Krug's suffocated wailing. The songs here are epic in their own shabby way and they have personality to spare.
Hear Ye:
"Stadiums and Shrines II"; "They Took a Vote and Said No"; "Us Ones in Between"; "I'm Sorry I Sang on Your Hands That Have Been in the Grave"; "The Men Are Called Horsemen There"
14. The Thermals – The Body The Blood The Machine
I'm sure if I heard this album sooner and allowed it to be fully digested it will rank higher in my list. Alas, I've only listened to it in its entirety four to five times, and with each successive listen I find it to be an absurdly rapturous album. Essentially an apocalyptic album of biblical references applied to a fragmented modern world,
The Body, the Blood, the Machine
is all crunchy guitars and punk-rock hooks. It's a leaner, meaner, sharper
American Idiot
for the indie rock set.
Hear Ye:
"I Might Need You To Kill"; "A Pillar of Salt"; "Returning to the Fold"; "St. Rosa and the Swallows"; "Power Doesn't Run on Nothing"
15. Peter Bjorn and John - Writer's Block
Where Sunset Rubdown is a bit of a mess, Peter Bjorn and John are neat and crisp. The songs in
Writer's Block
are pop ditties that orchestrated to please upon first hearing. Even songs that sound tossed off and gritty have within them a foundation of pop catchiness. PB and J are further proof that the best pop music is coming from Europe.
Hear Ye:
"Objects of My Affection"; "Young Folks"; "Amsterdam"; "Paris 2004"; "Roll the Credits"
16. The Rapture – Pieces of the People We Love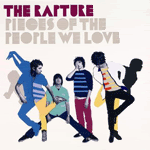 The Rapture's follow-up to
Echoes
is less insanely catchy, and so it suffers in comparison, but
Pieces of the People We Love
is still irresistible. It's hard not to shake your booty with songs like "Get Myself Into It." More cowbells!
Hear Ye:
"Pieces of the People We Love"; "Get Myself Into It"; "First Gear"; "Whoo! Alright-Yeah…Uh Huh"; "Live in Sunshine"
17. Cold War Kids – Robbers and Cowards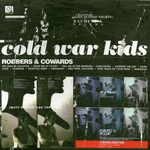 There is something calculated about the Cold War Kids sound, but I just don't care. They aim for a rapturous, bluesy sound that doesn't quite get there but the hybrid that is formed is still mesmerizing. I have no doubt that Cold War Kids will grow into their sound, but for now the ambition and commitment evident in songs like "Hospital Beds" and "We Used to Vacation" are more than enough.
Hear Ye:
"We Used to Vacation"; "Hang Me Up to Dry"; "Tell Me in the Morning"; "Hospital Beds"; "Red Wine, Success!"
18. Tapes 'n Tapes – The Loon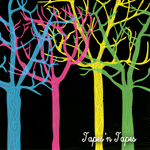 A very promising debut that sounds even better performed live. The songs in the album are obtuse but the propulsive rhythm and guitarwork make for an entertaining listen.
Hear Ye:
"Just Drums"; "Insistor"; "Manitoba"; " Gallon Ascots"; "Omaha"
19. Jason Collett - Idols of Exile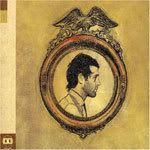 Jason Collett's album is a shimmery collection worthy of summertime listening, the period I listened to it most. He is well served by lazy vocals and songs that would make for the perfect soundtrack to a quiet amble down a country path.
Hear Ye:
"Hangover Days"; "I'll Bring the Sun"; "Feral Republic"; "Pavement Puddle Stars"; "Almost Summer"
20. Final Fantasy - He Poos Clouds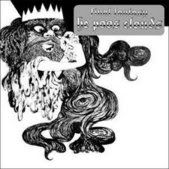 Owen Pallett does not compromise his artistry, and while I miss the tuneful and often sweet sounds from
Has a Good Home
,
He Poos Clouds
is still an admirable and mesmerizing listen. It's less accessible, with the post-modern, quirky storytelling taking centergate, but it is a more focused album, one that hints at further growth from this already remarkable artist.
Hear Ye:
"Arctic Circle"; "This Lamb Sells Condos"; "He Poos Clouds"; "Song Song Song"; "The Pooka Sings"
21. The Submarines - Declare a New State!
The background story of this album is almost treacly, as are the songs, but ultimately they are just too sweet to not like. Essentially an album chronicling the break up and subsequent make up and marriage of the duo (John Dragonetti and Blake Hazard),
Declare a New State!
's songs are perfect evocations of love gone right. Blessed with the breathy vocal swirls of Hazard, the Submarines overcome the tediousness of happy endings and come up with an album that is, in a word, sweet.
Hear Ye:
"Clouds"; "Peace and Hate"; "The Good Night"; "This Conversation"; "Darkest Things"
22. Midlake – The Trials of Van Occupanther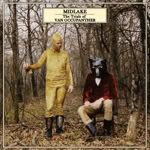 For a while there, I thought this album might just be my favorite of the year, but it quickly lost favor with me. I still hear what initially appealed to me, but the effects have been muted somewhat. It is undoubtedly a good album. Midlake's album is a thoroughly concentrated and distilled effort that evokes the classic rock sound of the 1970s. "Roscoe," the opening song, will fit in and rival any old Fleetwood Mac song. Ultimately what did the album in for me is that it is so self-contained and sure of itself that a bit of life and looseness is choked from it. It's not so much that Midlake wrote awful songs, it's just that they are almost too good for their own sake. Still, "Roscoe" and "Young Bride," with its Asian-tinged strings, are two of the finest songs of the year.
Hear Ye:
"Roscoe"; "Bandits"; "Young Bride"; "We Gathered in Spring"; "It Covers the Hillside"
23. Bruce Springsteen - We Shall Overcome: The Seeger Sessions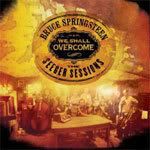 Bruce Springsteen and his crew turn Pete Seeger's songs into a joyous and entertaining celebration of music. In turn, the songs take on renewed urgency, revitalized and freed from the prison of campfire singalongs. Springsteen sounds like he had a blast recording this and the results reflect this.
Hear Ye:
"Jesse James"; "O Mary Don't You Weep"; "Erie Canal"; "Eyes on the Prize"; "Shenandoah"
24. Grizzly Bear - Yellow House
This captivating album is a supremely assured album. Inventive and unformulaic,
Yellow House
justly received glowing reviews this year and just about showed up in every top 10 list.
Hear Ye:
"Lullabye"; "Knife"; "Little Brother"; "On a Neck, On a Spit"; "Colorado"
25. Oh No! Oh My! - Oh No! Oh My!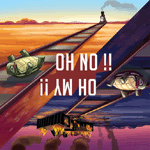 Oh No! Oh My! walk the thin line between irresistible and annoyingly precious songs, and come out on the better side. It's a truly pleasing and unprepossessing album that refreshingly favors melodies over the increasingly drone-like sounds in vogue with today's typical indie rock outfits. Hopefully the band will grow and come up with material rivaling the New Pornographers.
Hear Ye:
"Skip the Foreplay"; "Walk in the Park"; "I Have No Sister"; "Lisa, Make Love! (It's Okay!)"; "The Backseat"