It seems like I'm beginning most posts now with the phrase "It's been a long time since..." The only excuse for it is that I'm getting lazy. There are things to post about but just getting myself to sit down and write is the hard part. I'm hoping to write something up about all the terrific shows I have been to in the last week--three within a week--Josh Ritter at the El Rey (I know
the
El Rey is redundant but that is its proper name), the Walkmen at the Glass House in Pomona (yay, SGV), and Cold War Kids/Tapes n Tapes at the Echo. All terrific and fun shows. I have a couple of pictures from the Walkmen show and quite a few from the Echo.
Here are a couple: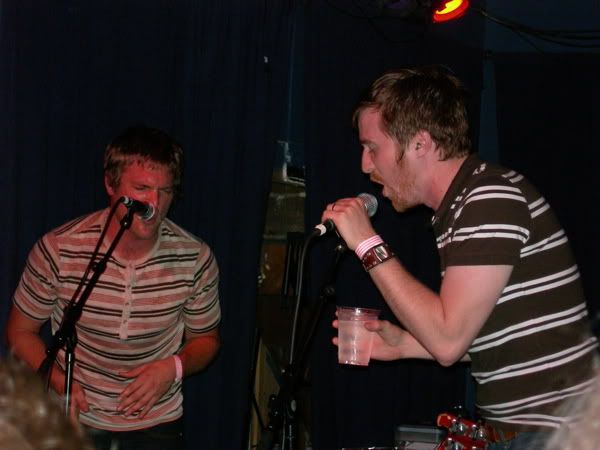 Cold War Kids getting an assist from the lead singer of Tapes n Tapes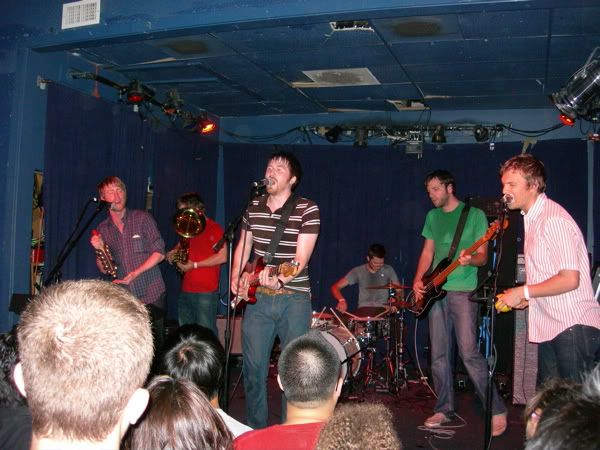 Cold War Kids repaying the debt
If that wasn't enough I also have three more shows to check out in the next week. I won tickets today to Friday's Neko Case show at the Henry Fonda Theater (not my favorite venue) and I also have tickets for Be Your Own Pet this Sunday at the Glass House and Band of Horses at the Echo, again, next Friday. After that I plan on taking a wee bit of a break. I need to start looking for a job.
I also need to write about the Mud Run this past weekend. Hopefully I'll have pictures of that event to post soon.
Other than that I have just been working at my boring job.