Lists have become super-sized. No one is content with just 10 any more. It has to be 20, 50, 100. Blame it on my generation's belief that they don't have to choose. They can have it all. I am guilty of it, too, so this year I have resolved to make choices. My lists will be kept to ten regardless of how painful it will be to leave off some deserving choices. Heck, I won't even mention the runners-up. Ten and I'm sticking to it. We start with songs.
09
"Lay Your Head Down" by Keren Ann
Album:
Keren Ann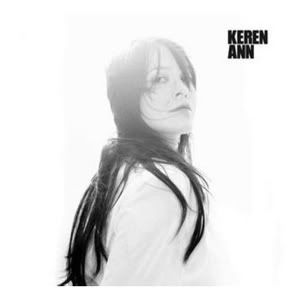 Beguiled was what I was the first time I heard Keren Ann's "Lay Your Head Down," hands down the most alluring song of the year. With its guitar intro and hand claps, and most of all Keren Ann's seductive vocals, the song is an inviting experience. When she coos, "Lay your head down in my arms," you just want to take her up on the offer. Surprisingly the song runs for almost five minutes but it is as ephemeral as a cool summer breeze and just as refreshing. The production places Keren Ann's vocals at the forefront, echoing like a whisper through cupped hands. The strings and harmonica and the lively guitarwork and handclaps that form the spine of the song give the song a light, buoyant feel--like the softest pillow for your weary head. I keep wanting to describe this song as a lovely breeze wafting through the speakers because that's what it feels like when I hear it, a song that just makes me want to close my eyes and pretend that Keren Ann is singing in my ear.