The top 10! In compiling my list, I only included albums that were released in the U.S. during the 2005 calendar year. This really only affected The Boy Least Likely To's album, which would have made the top 15 were it released domestically. I think it comes out officially in the U.S. early this year, so look for it in the 2006 list a year from now. Jenny Lewis's
Rabbit Fur Coat
probably would have made the list, too, but it's also a 2006 release that I heard late in 2005.
10. The National: Alligator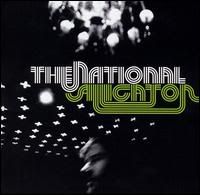 I can't blame those who dislike the National because at times lead singer Matt Berninger does come off as a prick. There are a couple of songs on this album that play up Berninger's pretentiousness, but more often than not, he and the band hit the mark, crafting some of the most gripping rock songs of the year. Think U2 without the grandiose social proselytizing. I can do without "Val Jester," but there are songs in Alligator that are urgent and utilize Berninger's distinct vocals to great effect. I'm thinking of "All the Wine" which seems to cheekily reference Berninger's ego. They also showed Clap Your Hands Say Yeah what a couple of years experience can do when they outperformed them live and proved that they deserved the top billing. When Berninger screamed out "Mr. November" at the Troubadour, he turned an OK song into a brilliant rock and roll moment. Rock on!
Hear Ye: "Karen," "Lit Up," "All the Wine," "Abel," "City Middle"
09. Jens Lekman: Oh, You're So Silent Jens
Still no proper album from Jens Lekman, and the one he was working on looks to have been scrapped. At least we got this collection of songs from the past couple of years, a veritable greatest-hits from Jens even if he has yet to have a hit here in the states. It's not as effervescent as last year's similar collection, "When I Said I Wanted To Be Your Dog," but this collection contains two of Lekman's best songs in "Black Cab" and "A Sweet Summer's Night on Hammer Hill." Like Lekman himself, the album is never less than charming. It possesses a wry pop sensibility that makes up for some of the undernourished songs in the album.
Hear Ye: "Maple Leaves," "Black Cab," "Rocky Dennis' Farewell Song," "A Sweet Summer's Night on Hammer Hill," "The Wrong Hands"
08. Spoon: Gimme Fiction
My complaint about Spoon is that some of their songs sound underdeveloped, but when the product is so hypnotic and absorbing, then you can overlook that. Case in point: "I Turn My Camera On" is my favorite track from the album, but it is essentially the same from start to finish. I was hooked from the beginning and the chants that come in early in the song only solidified its greatness, but once you've heard the first minute, you've heard the whole song. It doesn't seem to even end properly. It just ends. So why can't I stop listening to it and the other songs on this album? Because Britt Daniel is the devil? Who knows. Even Stephen King was hooked by the band, naming "I Summon You" as his favorite song of the year.
Hear Ye: "The Beast and Dragon, Adored," "I Turn My Camera On," "My Mathematical Mind," "Sister Jack," "I Summon You"
07. Wolf Parade: Apologies to the Queen Mary
I had heard the name Wolf Parade thrown around, but I had no idea what the fuss was all about. Then I found an advanced copy of this album in the cafeteria at work and gave it a listen. I was hooked from the opening stomp of "You Are A Runner and I Am My Father's Son," and when I got to "I'll Believe in Anything," I had to repeat the song several times. A few months later, some of the other songs, namely "Modern World" and "We Built Another World," have lost their luster, but the rest of the album still sounds fresh and vibrant. "I'll Believe in Anything" is as great a song I've heard all year.
Hear Ye: "You Are A Runner And I Am My Father's Son," "Same Ghost Every Night," "I'll Believe in Anything," "Dinner Bells," "This Heart's On Fire"
06. Broken Social Scene: Broken Social Scene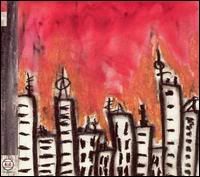 THE live show of the year for me. How could it not be when there were upwards of 16 musicians on stage at one time? I can't quite understand why praise for this album is so muted. What BSS aims for is the ecstasy of noise and they reach this several times in the album, beginning with "Ibi Dreams of Pavement (A Better Day)." The album gets a little muddled at the end, but most of it is terrific, and its brilliant moments alone warrant its top 10 ranking.
Hear Ye: "Ibi Dreams of Pavement (A Better Day)," "7/4 (Shoreline)," "Fire Eye'd Boy," "Swimmers," "It's All Gonna Break"
05. The New Pornographers: Twin Cinema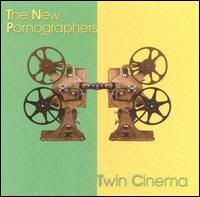 The New Pornographers complete this string of Canadian bands. While not as deliriously joyful as their previous two albums, Twin Cinema proves that the New Pornographers hold the key to writing a great pop song. Just check out "Sing Me Spanish Techno" for proof. The album suffers from the lack of Neko Case-belted choruses, but all in all, it's a damn terrific album. Carl (A.C.) Newman is hella hot, too, I think. Something about redheads.
Hear Ye: "Twin Cinema," "The Bleeding Heart Show," "These Are the Fables," "Sing Me Spanish Techno," "Streets of Fire"
04. Clap Your Hands Say Yeah: Clap Your Hands Say Yeah
Yes, I bought the hype and I think they live up to it. They are not quite there as a live act, but the songs are remarkably well-crafted and make me giddy. I dare say there was no better block of tracks this year than the back-to-back-to-back sequence of "Details of the War," "The Skin of My Yellow Country Teeth," and "Is This Love?" That the other tracks are also awesome places them in my top 5. Here's hoping they get even better and develop better stage presence. I'll cop to it that I think Alec Ounsworth is hella hot, but I did not know that until I saw them live.
Hear Ye: "Over and Over Again (Lost & Found)," "Details of the War," "The Skin of My Yellow Country Teeth," "Is This Love?," "Upon This Tidal Wave of Young Blood"
03. Bright Eyes: I'm Wide Awake, It's Morning
Conor Oberst's simplest album was his best. This was compared by critics to Dylan's best, and while I think Oberst can still be too precocious and too affected in his singing, the album is his most consistent. "Lifted" had its moments of transcendent greatness, but it was too long and self-absorbed. Harmonizing with the great Emmylou Harris seems to have put Oberst in his place and allowed the songs to shine. I doubted whether I should rank Bright Eyes this high, but this was an album I could listen to over and over again from start to finish, so I suppose it meant I liked it a lot Heck, even the annoying intro to "At the Bottom of Everything" grew on me.
Hear Ye: "At the Bottom of Everything," "We Are Nowhere And It's Now," "First Day of My Life," "Another Travelin' Song," "Land-Locked Blues"
02. Andrew Bird: The Mysterious Production of Eggs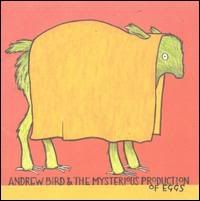 This album grew and grew with every listen. Bird's album is a marvelous, meticulously-crafted work that makes a symphony out of simple musical cues like whistling. Whistling! I have no idea what some of the songs mean, but what does it matter when these intricately-arranged songs have, to paraphrase "Fake Palindromes," drilled a hole into my head. I credit this album, too, with improving my whistling skills. Bird is such an amazing whistler that I would probably buy an album of him just whistling. Listen to this album and try not to whistle along.
Hear Ye: "Sovay," "Fake Palindromes," "Masterfade," "The Naming of Things," "Tables and Chairs"
01. Sufjan Stevens: Illinois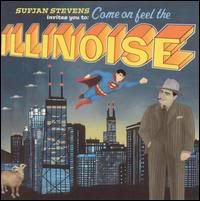 This was an easy choice since it was the album that I could not stop listening to all year. I kept returning to it and rediscovering musical cues and ideas that I didn't hear the last time. I guess the hallmark of any great album is that it takes its time to grow on you, and while my first reaction to the album was positive, it wasn't with the same awe and appreciation I have for it now. Songs I didn't like before, after listening to them a few more times, have since revealed their beauty, and the ones I liked from the get-go I love even more now. Compared to Greetings From Michigan: The Great Lake State, Stevens's previous "50 States" album, Stevens has grown as a songwriter. That album had some terrific songs, like the gorgeous "Romulus," but the album mostly blends together for me. "Illinois," though, is a work of grandeur that I'll be listening to for years to come. So what if everyone else chose it as their number one album?
Hear Ye: "Come On! Feel the Illinoise!" "Jacksonville," "Casimir Pulaski Day," "The Man of Metropolis Steals Our Hearts," "The Predatory Wasp of the Palisades Is Out To Get Us!"