I ran 8 miles today in 1:21 with a little bit of rain, so that's good, but even better was the year in music. It was a damn good year. So, in honor of all the great stuff I heard this year, here are my favorite albums of 2005, starting with albums 25 thru 11. The top 10 will be posted in the next couple of days. Happy New Year!
25. M. Ward: Transistor Radio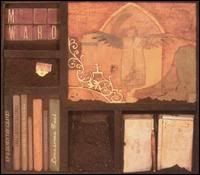 I can't pin down what I appreciate about this album. It's a work that eschews most of what I look for in music—hooks, big sounds, overstuffed arrangements—yet I love this album. It evokes the sound of old-time country music heard through an AM radio, even replicating the muffled sound, and in doing so it shines a light on the craft of songwriting. I love Ward's vocals and would love to hear him let loose.
Hear Ye: "One Life Away," "Sweethearts on Parade," "Big Boat," "Deep Dark Well," "I'll Be Yr Bird"
24. M.I.A.: Arular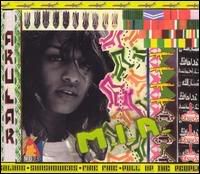 People love the M.I.A., but I guess I don't like her as much as others. "Arular" is inventive and dance-happy and possessed of a refreshing global consciousness that one doesn't usually find in hip-hop. I probably undervalued her here, but it just seems like in figuring out which albums to listen to, I always opted for something else. When I do listen to "Arular," I do find myself mostly impressed, especially by the five songs below.
Hear Ye: "Pull Up the People," "Sunshowers," "Amazon," "Hombre," "Galang"
23. Nada Surf: The Weight Is A Gift
I have to confess that I'm oblivious to Nada Surf's post-Popular career. I read that they were still around and making damn good records. Apart from a cover of "If You Leave" from an episode of "The OC" last year, I had not listened to them at all. I found this in the discount bin and liked it as a light, enjoyable pop album. I guess I should check out "Let Go."
Hear Ye: "Concrete Bed," "Always Love," "Your Legs Grow," "All Is A Game," "Imaginary Friends"
22. Rogue Wave: Descended Like Vultures
Zach Rogue is a talented songwriter. He looks like Bam Magera, so seeing him sing in that soft, geeky voice was a bit disorienting. "Descended Like Vultures" is the sunny side of pop, and at times it suffers for being too sunny to the point of drowsiness. Performed live, however, Rogue and his crew reveal the energy and vitality of these songs. A live version of this album would kick the studio version's ass any day.
Hear Ye: "Publish My Love," "Salesman at the Day of the Parade," "10:1," "Are You On My Side," "You"
21. LCD Soundsystem: LCD Soundsystem
I'd categorize this as electronica, but the fact that I actually like it implies that it's more than that. It's clever and incorporates rock and roll attitude, but you can also dance to it. What it has is plenty of personality.
Hear Ye: "Daft Punk Is Playing At My House," "Never As Tired As When I'm Waking Up," "Great Release," "Losing My Edge," "Yeah"
20. The White Stripes: Get Behind Me Satan
This album just didn't excite me as much as I thought it should. There's not a bad song in here, but apart from "My Doorbell" and "I'm Lonely (But I Ain't That Lonely Yet)," there are few songs in here I feel drawn to listen to over and over again.
Hear Ye: "Blue Orchid," "My Doorbell," "Little Ghost," "As Ugly As I Seem," "I'm Lonely (But I Ain't That Lonely Yet)"
19. Okkervil River: Black Sheep Boy/ Appendix
The album and the EP would probably warrant a higher ranking if I listened to them more. These songs are amazing, but I can't get myself to listen to them because they are too dark for everyday listening. It's probably not a fair assessment of the album, especially one with such a gut-wrenching song like "So Come Back, I Am Waiting."
Hear Ye: "Black," "A King and Queen," "A Stone," "So Come Back, I Am Waiting," "Another Radio Song"
18. Brendan Benson: Alternative to Love
This album broke my heart. I looked forward to it after falling in love with Lapalco, and after listening to the first four songs I thought this was undoubtedly the album of the year. Four songs. All of them great pop songs. Surely Benson won't drop the ball. Sadly, he does. The rest of the album is OK, but disappointing in that they fail to live up to the brilliance of the first four songs. Maybe if the sequencing is changed so that these four songs are spread out I would appreciate the album more, but now I mostly listen to the first four songs and move on. Sigh. Look for an album with fellow Detroit resident Jack White next year.
Hear Ye: "Spit It Out," "Cold Hands Warm Heart," "I Feel Like Myself Again," "The Alternative to Love," "What I'm Looking For"
17. Death Cab for Cutie: Plans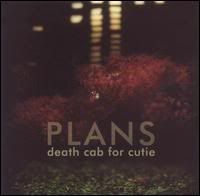 If I were really cool I'd exile these guys from my list for selling out. But gosh darn it, I find this album too appealing to dismiss. "Soul Meets Body" used to annoy me, but now I have to sing along to it using my best /worst falsetto. The album is less ambitious than "Transatlanticism" but it works in its favor even if it doesn't quite match that album in sheer passion.
Hear Ye: "Marching Bands of Manhattan," "Soul Meets Body," "Different Names for the Same Thing," "I Will Follow You Into the Dark," "Your Heart Is An Empty Room"
16. Kanye West: Late Registration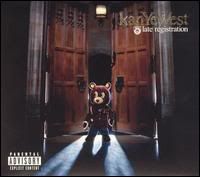 I know diddly-squat about hip-hop, and I care little for much of what I hear, but I do know I like this album. Maybe it's because I can actually understand his rapping and I can delight in his verbal virtuosity or maybe it's because these songs have great hooks. Whatever reason, it makes my top 20.
Hear Ye: "Heard Em' Say," "Gold Digger," "Drive Slow," "Crack Music," "Gone"
15. My Morning Jacket: Z
Some more good old-fashioned rock from Jim James. The music here sound less like they are being sung in an empty tin drum as they did in "It Still Moves," and there is no denying that the band knows its way around a song. The reggae-flavored "Off the Record" is one of my favorite songs of the year.
Hear Ye: "Wordless Chorus," "Gideon," "Off the Record," "Into the Woods," "Anytime"
14. Stars: Set Yourself on Fire
For a while this was my number one album early in the year. Then the glow faded but not for the whole album. "Your Ex-Lover Is Dead" and "Ageless Beauty" are still the epitome of loveliness.
Hear Ye: "Your Ex-Lover Is Dead," "Ageless Beauty," "The First Five Times," "Celebration Guns," "The Calendar Girl"
13. Franz Ferdinand: You Could Have It So Much Better
Franz Ferdinand held the number one spot in my list last year, but this year they are way down at number thirteen. Disappointing? Not really. The boys released a worthy follow-up that showed them trying to expand beyond the buoyant sound they perfected last year. There's more of that here, but also some attempt at "mature" songwriting. I'm not as taken with "Eleanor, Put Your Boots On," but there is much to love about the album. I do miss the energy and cheekiness of the first album and this one is too front-loaded with the best songs, but at least Franz Ferdinand proved me right in avoiding the dreaded sophomore jinx.
Hear Ye: "The Fallen," "Do You Want To," "This Boy, "Walk Away," "You're the Reason I'm Leaving"
12. The Decemberists: Picaresque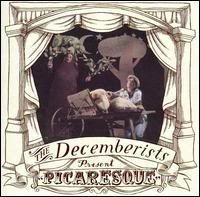 In any other year this would be in my top 10. It was a great year for good music, so it will have to settle for top 12. Picaresque finds Colin Meloy further honing his musical chops. The album adopts more baroque flourishes yet does not feel overstuffed. Still, they are at their best when they keep it simple as with "16 Military Wives" and "The Engine Driver."
Hear Ye: "Eli, the Barrowboy, "The Sporting Life," "16 Military Wives," "The Engine Driver," "Of Angels and Angles"
11. Antony and the Johnsons: I Am A Bird Now
I wish I could include this in my top 10. It deserves to be on a top 10. A beautiful, at times haunting, collection of songs. I have a feeling I'll be listening to this for years to come. It's that timeless.
Hear Ye: "Hope There's Someone," "For Today I Am A Boy," "You Are My Sister," "Fistful of Love," "Bird Girl"
WHO'S IN THE TOP 10? STAY TUNED...