I used to look forward to the Nike-sponsored runs at the Yard House in Pasadena and I wasn't the only one. The runs drew many runners and packed the courtyard of the Paseo. It probably attracted
too
many people and the runs were no longer held there. It's been almost a year since I've done one of these runs, but now my location affords me the luxury of attending several of these
runs
.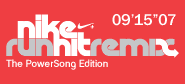 On Monday I attended the Santa Monica run held at Third Street Promenade. Not as big a group as I expected, certainly not numbering as many as what I've seen in Pasadena, but still quite a large contingent. I ran with the 5 mile/9 minute pace group knowing that the pace will probably be faster than that. I tend to run an 8:30 pace on these runs, but rather than be the slowpoke with the 8 minute group, I preferred being one of the speed demons in the 9 minute group. As can be expected, the course is quite nice. We ran west on Santa Monica Blvd. and turned north on Ocean, running along Palisades Park with a wonderful view of the ocean. We then turned right and ran as far east as 14th Street before turning back on San Vicente and running along Georgina to Palisades to Ocean on the way back to Third Street. I ran the course, including brief stops at traffi lights, in 43 minutes.
The next day I decided to do the Hollywood run as well. This was a much tougher run to make even though it's closer to where I live. Coming from work, it took me almost an hour to get to the location on Hollywood and Western. It's certainly a more urban and less pretty location than Santa Monica but I actually enjoyed it more. The group was smaller and the runners certainly looked different than the ones at Santa Monica. Fewer pretty people and more average, normal folks--my kind of crowd! The run also proved more arduous than Santa Monica as it involved some tough uphill climbs near Griffith Park and was all on sidewalks and along major streets. There were more traffic lights and the smell of car exhaust never abated. Still, I liked it. I ran the course in 47 minutes, but it also felt more relaxing than the Santa Monica run. Maybe I liked this more because I actually won a raffle prize here. My favorite part of the run was running on
Shakespeare Bridge
.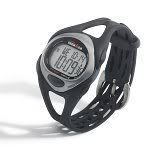 For my third straight day of running I ran with
Frontrunners
again in Santa Monica for the weekly fun run. Over four miles in 35 minutes. I thought my legs would be a bit wobbly from the hard running the past two days, but they held up well even thought I felt like I was going to wet my shorts running the last hill back to Palisades Park. Unfortunately, all this running did take its toll. My trusty Timex Ironman watch has died--well, not quite, but an arm has been amputated rendering him useless. Perhaps I unconsciously hastened his death in hopes of getting a Garmnin watch. However, at this moment I doubt I can afford one, so most likely I will get another inexpensive Timex watch to replace him until I can afford a fancy-shmancy Garmin.
After the run we went for dinner at
Rosti's
on Montana. I was so starved that anything would have done, but Rosti's was a great way to finish off a good workout. The shrimp pasta hit the spot. I was so exhausted that when I got home I promptly crashed still wearing my running clothes. Thankfully I woke up, showered, and went back to bed.
And today I rest...and get a haircut.